And that's how it goes when I think everything will work on out it's own... At least two times this week is better than no times at all, but I did say I would to 3-4/week. Anyway, here's more stuff from my favorite Korean site,
millim.com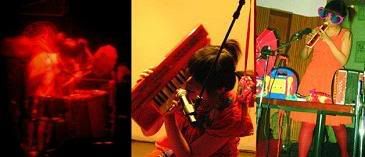 Korean
Itta
is another millim artist picked up by my favorite label,
Pastel Music
. Her first EP, 나는…있다, was released in 2002 and in mid-August this year her first full album,
11
, was released. Itta's music is somewhat experimental and I've even seen some describe her as an avantgardist.
Unlike most millim artists that has released a "real" album, most of what Itta's had on millim is still
on the site
. The song below is the one I think is her most accessible, but don't be afraid to check out her other stuff - it just needs some getting used to. To hear what she sounds like nowadays - go check out the video for the title track off her new album at
YouTube
^^
바람
(wind)
[left click]