The other day I was going through some of the older
Lona Records
3" CD-Rs that I still hadn't ripped. And I came across this great Italian band.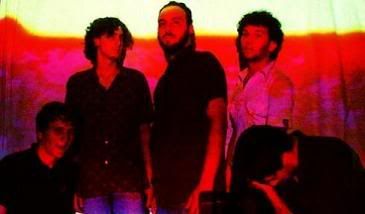 Five member group
Weltraum
's first release as Weltraum is the two track
Traum/Trauma EP
from Lona Records. I liked Traum right away, but Trauma struck me as incredible! It's instrumental rock of a certain power, kinda like intense post rock but not completely.
Weltraum used to go by "Visione Sinfonica" and below is a song from their self released
Cuore/Amore EP
. You can listen to Traum as well as the gorgeous Trauma (unfortunately split into three parts) at
Weltraum's MySpace
. Visit the Visione Sinfonica part of their current website to sample their older works ^^
Senza Titolo