Already when I read their description in this week's
Monitor Records
newsletter, I knew I would like these guys.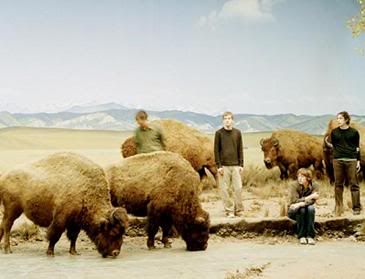 Californian
Languis
has since the start in 1992 evolved from a duo to a quartet. "Psychedelically-tinged shoegazing pop" - now how awesome does that sound? Their latest EP,
Other Desert Cities
, was released on
Pehr
in April this year and an experimental&ambient album,
Monobloc vol.1
, is scheduled for release on the same label in 2006-2007.
The song below is the first track on the
Other Desert Cities
EP and it's really nice. They've got some older stuff up on
MySpace
that you might wanna check out too, but though it's good I like this more :)
In the Field of (Lonely Fences)