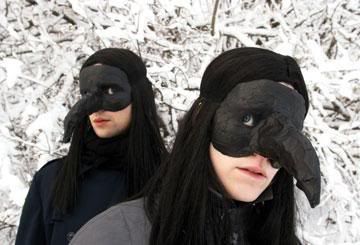 Most people into quriky electronic music probably know all about
The Knife
already. They're sister and brother, Swedish and have so far released three full albums and one soundtrack. Though I still haven't heard a single song from their most recent (and most praised) album,
Silent Shout
, I claim to really like The Knife - their first album,
The Knife
, was extraordinary to me.
Today is Lucia and The Knife are celebrating through once again sharing their 2000 Christmas version of
Reindeer
- one of my favorite The Knife songs. Make sure you get it and then go visit their homepage for cover art ^^
Christmas Reindeer