Since I'll be heading to school for some beer & music in less than an hour, I decided to check out one the bands I hadn't heard of before ^^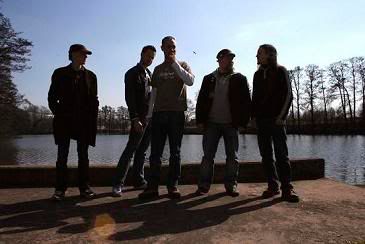 Bettlare & lösfolk
are five people making ballads from the poems of Swedish poet
Nils Ferlin
. I think the best expression in English to describe their music would be singer/songwriter, but it's really a "trubadur" singing "visor" (something like Swedish folk pop) accompanied by a band. The singer's voice is not perfect, but this goes pretty well with the "vistradition".
Check out their pages at
YouSeekMusic
(Swedish) and
MySpace
to learn more about them and listen to more of their works.
I stolta städer
(in proud cities)