Sorry about not sticking to my write-every-day-for-a-couple-of-weeks plan, but I was not in any state to even sit up when I got home yesterday so it was probably for the better...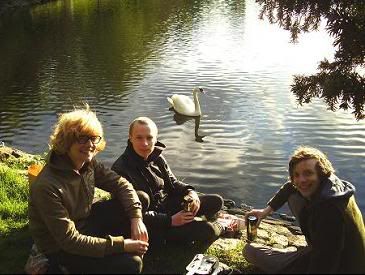 Swedish
Detektivbyrån
(lit. The Detective Bureau) are just about to release their second EP,
Hemvägen EP
, and like
Hedvika
I am already completely in love with their music. Last year I was all about
Yann Tiersen
. This is the same kind of instrumental music, only with plenty of electronic instruments - how could it not be love?
Go check out
Hedvika's first blogpost on Detektivbyrån
for more download links and go visit
their MySpace
to hear a few songs more. The song below will be featured on the new EP ^^
E18