Here's something as rare as a recommendation originating from one of my sisters - she has an internet pal with a girlfriend who's brother plays in a band...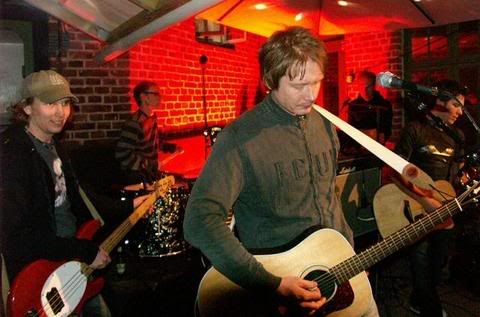 Had it not been for my sister telling me
Warehouse
came from Swedish town Halmstad, I would definitly have guessed that these guys were American beacuse of their alt rockish, sometimes Lifehouse reminiscent, style.
The song below is taken from
Just another lastone
and all songs from that album are, with one exception, available in full mp3 versions from their homepage. Go listen to them and also take the chance to hear some of the short samples for the even better songs included on
Subject to change
.
Bounce