After reading about them in
em lo's blog
I couldn't not check them out.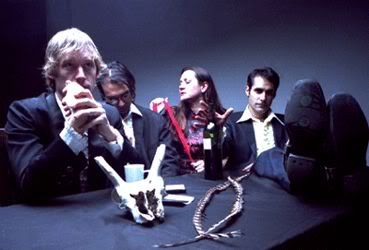 Despite their obvious Eastern European influences,
DeVotchKa
actually hails from Colorado, USA. Their style is a blend of folk and indie-rock, but it's the varied ethnic part of folk that makes their music so interesting.
The song below is featured on their 2004 album,
How it ends
, that has recieved plenty of commending reviews.
Such a Lovely Thing