Yes, I'm a bad person. I'll try to shape up and update more often again, though I doubt I'll be back to posting every day anytime soon...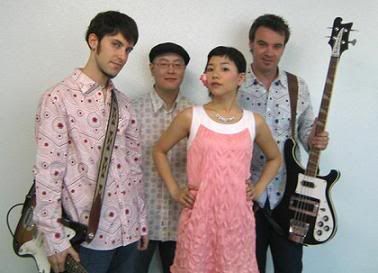 Sadly,
Dorothy Band
is no more, but as I learnt that they have a MySpace page not too long ago and I really liked their only album,
Dorothy in Wonderland
, I wanted to make a short post about them anyway... Dorothy Band, or just Dorothy, was a Seoul based band playing some sweet and happy 60s influenced pop. While the four members are of different nationality as well as ethnicity, lyrics is mostly in Korean. They have four songs on
their MySpace
of which two are downloadable:
소풍 (Picnic)
(left click)
Darling
(left click)
And while you're at MySpace, listening to those Dorothy tracks not available for download, make sure to also visit
Bloody Cookie
's
MySpace
for some awesome goth rockish chick action.